I was bored one day at work, so I decided to fart around on Google and look up names of people I know to see what comes up. The resulting... er... results were pretty much "meh". Apparently, I don't know anyone who leads an excitingly clandestine existence. Then, I decided that googling
images
of people I know might render more interesting discoveries. Jackpot! So, I decided to put together a "family album" according to Google...
I'd like to introduce to you my "family":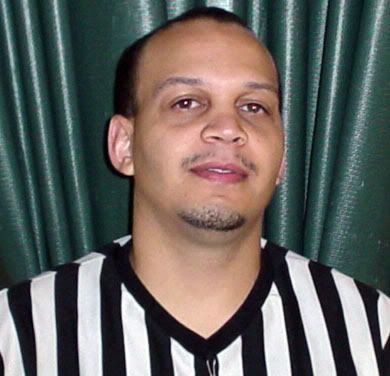 My dad, Kevin, started his career "balling" for Winona State University (that's in Minnesota, for those of you not up on your American universities). After that, he moved to coaching at Catlin Gabel, where he spent the next four years and currently officiates basketball games for Universal Whistles LLC. In his eight years as a referee, my dad has officiated an impressive 4500+ games. And true to Universal Whistles LLC's motto, my dad is more than just an official, he's a craftsman!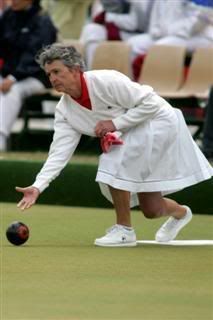 My mum, Lynn, is a champion lawn bowler and a member of Bowls Canada Boulingrin. Not only was she on the Canadian national team from 2002-04, she has also been nominated "Senior Athlete of the Year" (twice!) and has enjoyed many first place standings throughout her 13 year career. She taught me everything I know about bowling but, sadly, I did not inherit hers, nor my dad's athletic prowess.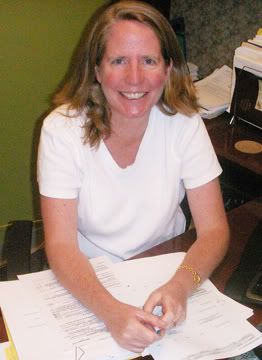 I couldn't find much bio information about my sister aside from the fact that she's the CFO of Flying Dog Ales - a Denver, Colorado-based brewery. Explains a lot. I guess I should count myself pretty lucky that I have a lifetime supply of free beer, though.
(Truth be told, most of the "Kelly M*s" that came up in my Google search were male, and as much as my sister and I might've had some gender confusion back in the day when we had ridiculously short hair and my mother dressed us like boys, we've recovered sufficiently and I thought it too cruel to go back there for fear my sis might relapse.)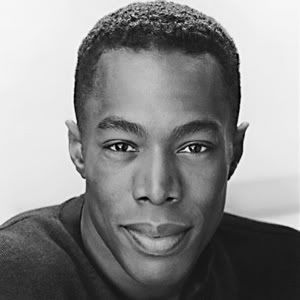 Though my whole family seems to have had their share of fame and fortune, it's my brother who really has made a name for himself - on the Great White Way, of all places. According to his bio on BroadwayWorld.com, Michael came to New York City in May of 1990, after finishing his BFA in Theater from Carnegie Mellon University (that's in Pittsburgh, kids). His Broadway credits include Rent, The Who's Tommy, Miss Saigon, Hair and The High Rollers Social Pleasure Club. He was a featured vocalist on "The Rosie O'Donnell Show" and he also founded the Broadway Gospel Choir in 1994, then founded the Broadway Inspirational Voices in 1999. (And here we thought my brother's infernal singing, dancing and general noisemaking was just ADD!)
And finally, a little about me:

Me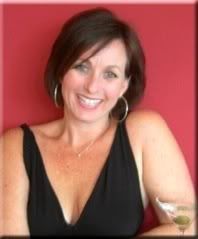 The bio on my website (!) describes me as a California native who attended San Diego State University majoring in Literature and a graduate of Orange Coast College Culinary School. (Love of food and literature- totally bang on so far.) I've worked as a pastry chef in some of the finest restaurants in Orange County, and have traveled extensively discovering fascinating places to eat, drink and sleep. (Well, I DO make a pretty mean lemon meringue pie from scratch. I also like to travel and while I'm travelling I eat, drink and sleep - sometimes in interesting places - like the time I slept wrapped around the bidet in my hotel bathroom... the toilet was taken.) Apparently, I've also written restaurant and hotel reviews for Lemonade Magazine, and I now give private cooking lessons to the chopping-challenged while continuing my search for the best the travel and restaurant industries have to offer. (I'll post my rates for private cooking lessons at a later date. Few people realise the talent and finesse required to pull off the perfect Mr. Noodle!) You can catch my talk show, "Girl About Town" on World Talk Radio, Mondays at 2 pm.
Tee hee!